1. Choose the profile icon (From the top left corner).

2. Click on "My Ads"

3. Choose the ad you want to edit by pressing on it.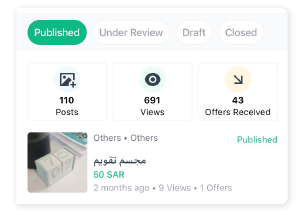 4. Click on "Edit" next to each section in the post to edit it


Edit your ad as you want, Save.. and republish.