To participate in an auction, start by finding the right auction for you from "Trending Auctions" on the Home Page.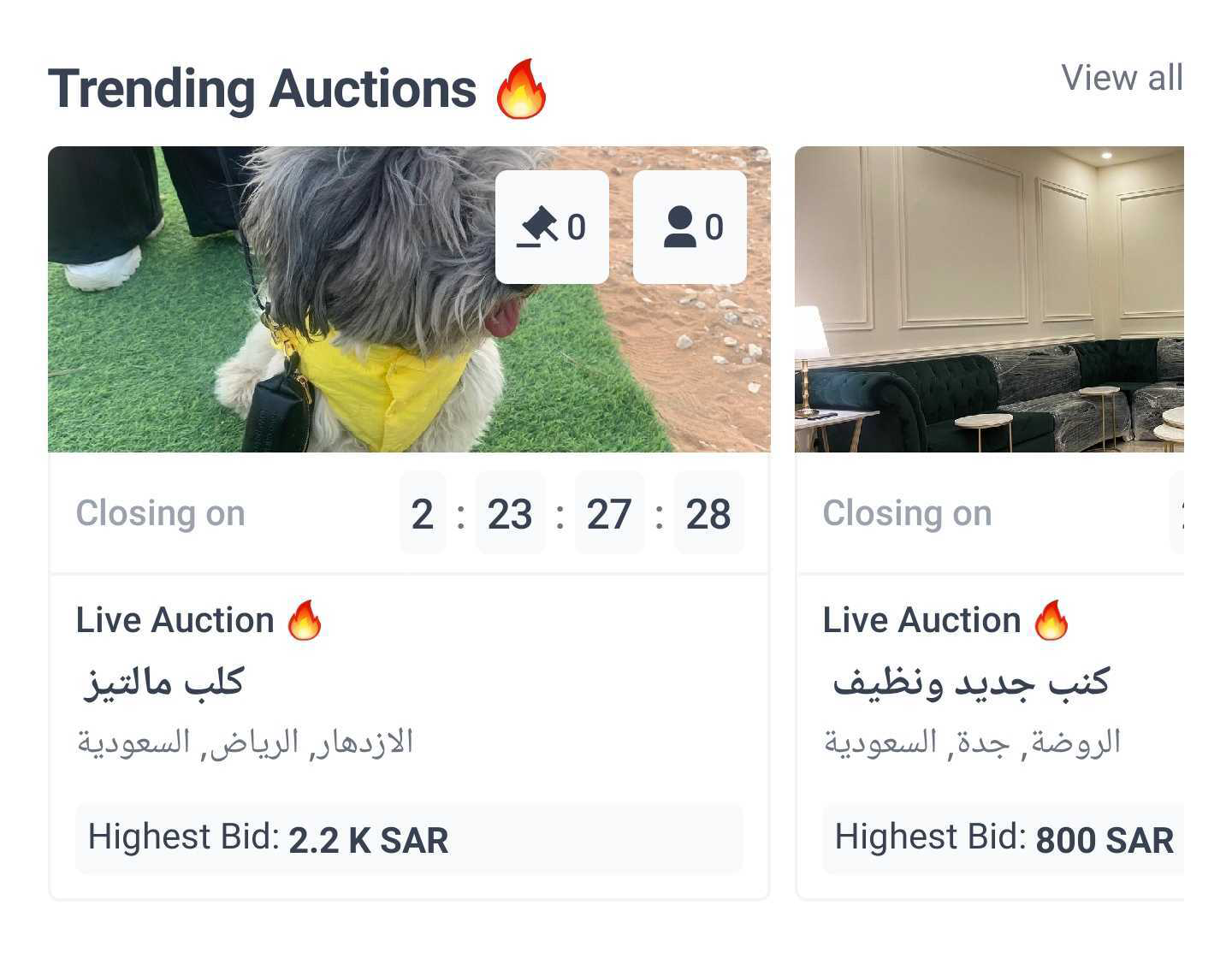 After choosing the auction, set your bid by clicking the (+) sign, then click

"Bid Now".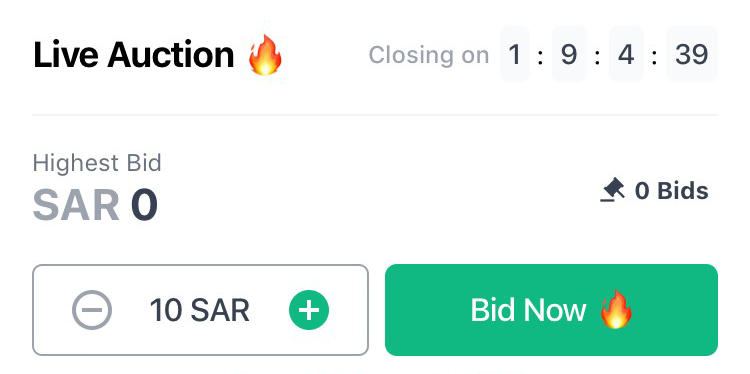 To bid in the auction you must pay 20% of the bidding amount.
After you pay, the amount will be transferred to your wallet to start bidding.
Kindly note:
To bid, you need to have enough balance in your wallet which is (20% of your bidding amount).

If another user sent a higher bid than yours or the seller canceled the auction, your bidding amount will be transferred back to your wallet. Then you can withdraw it to your bank account by requesting a

withdrawal

request from your wallet.