The product returning service is only available for "Shabbak Delivery" & "Shipping company" orders.
After
receiving the product, you, as a buyer, have the right during
the trial period (24 hours)
to make sure that the product matches the advertisement, and if it does not, you can request a return
by the following steps:
1-
Start a dispute
.
2- Choose the "
Damaged Product"
reason, then explain the issue in the comment box and attach the evidence.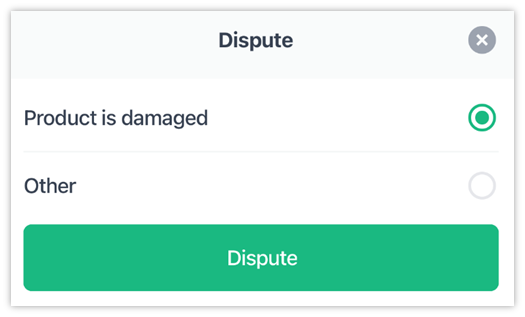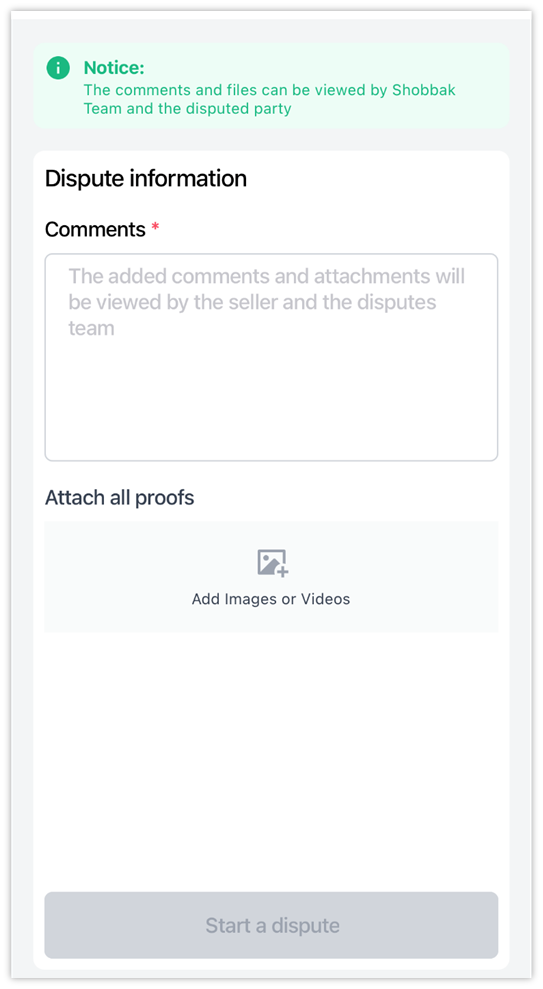 3- Click on the "
Request Return
" button

4- You must wait for the seller to accept or decline the return request.
5- If the return request is approved, you will be able to request a carrier.

6- After the seller receives the returned product, they have "
12 hours
" to make sure that the product matches its original condition, and if it does not, they have the right to start a dispute.
7- If the seller didn't start a dispute during the trial period "
12 hours
", the order amount will be refunded to the same payment source.
If the seller rejects the return request, do not worry! The dispute team will contact you to resolve the dispute.