The product returning service is only available for orders that were delivered using the Shobbak app (Shobbak Delivery - Shipping Companies).
If the buyer requests a return, you will receive an alert message stating that the buyer has started a dispute wanting to return the product.
You can view the details by clicking on "
Read more
"

After reviewing the buyer's reasons, you can choose between the following:
1. Accept the return request
The buyer must request a Shobbak Carrier to return the product to you. Then you must provide the carrier with the delivery code to confirm the return.
After you confirm receipt of the returned product, you have
(12 hours)
to ensure that the product matches its original condition, and if not, you can start a dispute.
2. Reject the return request
You can reject the request and explain your reason in the comment box and
attach the evidence
(pictures or videos).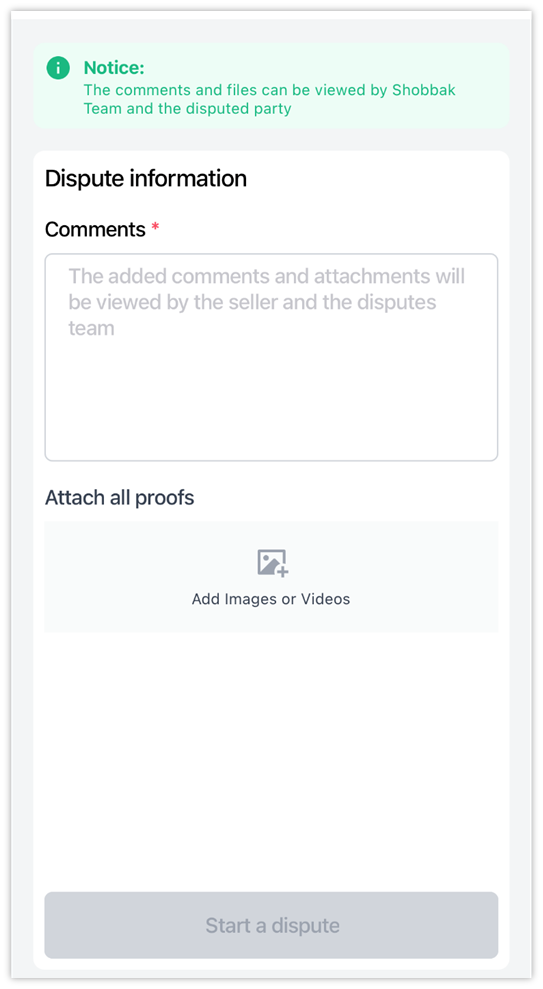 The dispute team will review the evidence provided by both parties and contact you to resolve the dispute.